In 2009, Vanguard Orchestral and the New Zealand School of Music established a new Player of the Year award. This competition brings together the whole year's work for entrants and is also good preparation for end-of-year recitals.
There are two prizes; one each for the Woodwind and Brass programme streams within the New Zealand School of Music each year. This results in two winners each year, with both receiving Player of the Year awards, a place on the photographic honours board for that year, and a cash prize of $500.
Congratulations to all entrants and winners!
All posts in University Player of the Year Award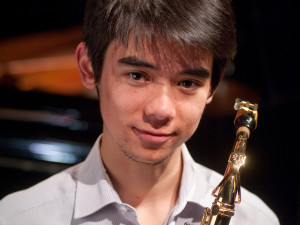 For a second time Reuben Chin has won the NZSM Woodwind Player of the Year award in 2013. The finalists for this year were: Sam Jones, Saxophone Reuben Chin, Saxophone […]